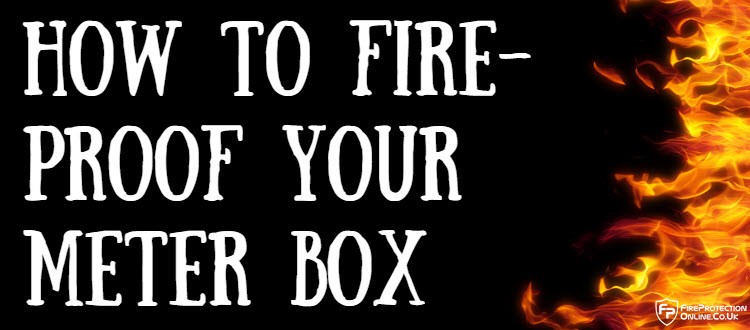 There are a lot of restrictions on the placement of electrical and gas meters. They can't just go anywhere, and ideally, they'd always go outside at the front of the building.
But that's not always possible, such as when the front of the building is on a public footpath. And in these circumstances, the meter needs to be placed indoors.
The meter is usually the point where the supply enters your home or business premises. And due to their nature, a potential risk is always going to be present, however small.
There are strict rules which energy providers follow when installing meters, and sometimes having fire-rated meter boxes are the only solution.
What Is A Fire-Proof Meter Box?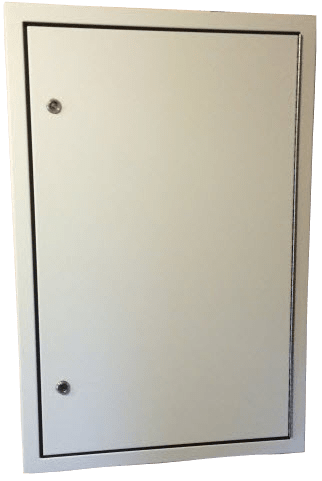 These are different from fire retardant meter boxes. Although these are resistant to fire, which prevents one from spreading, they do not actually have a fire rating, which is often required.
Depending on the type and location of a meter, a different fire rating is required. A fire rating is the length of time they are able to withstand a fire, and is often available in either 30, 60 or 120 minutes.
They are very similar to fire doors which are required along emergency escape routes in non-dwelling buildings and rented accommodation.
There are two ways in which a fire-rated meter box is able to prevent a fire from spreading. Their toughened construction is what makes them robust enough to withstand the intense heat of a fire.
And intumescent seals around the door's edge and other potential weak spots also protect against fire. The seals will expand in the intense heat of a fire, and prevent smoke or flames from getting through.
What Do They Do?
Essentially, if something should ever go wrong with a meter, the fire is contained inside the box.
And when the boxes are placed internally, they help to prevent you from coming to any harm and being able to make a safe exit. Plus, they minimise the damage by containing the fire.
But it's also worth noting that they also prevent a fire outside the box from coming into contact with the contents. As you can imagine, this can help to avert a gas explosion, in line with the box's fire rating.
With a fire-rated meter overbox, you can convert an ordinary meter box with minimal effort. These fit over an existing or damaged meter box, and can be secured to the brickwork.
With intumescent seals on the back of the unit too, it really does create a fire-tight seal.
And to ensure you have the size suitable for the job, there is a selection of standard sizes available. Plus they are suitable for installing indoors and outdoors.
However, whatever you install, make sure you check with your energy supplier. This is because gas and electric meter installers will not complete the work if they feel the box provided isn't sufficient.
So make sure your meters are up to standard, and ensure you're taking every precaution to prevent a fire with a fire rated meter overbox.
Should you suspect a fire, then turn off the gas or electrical supply, ONLY if it is safe to do so. Otherwise, get yourself and everybody else to safety and call 999 immediately.