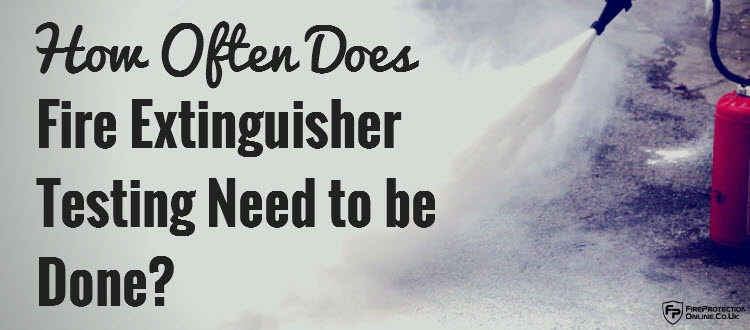 When it comes to fire extinguisher testing, how often you schedule inspections is a common question. At certain intervals during the life of your fire extinguisher, a fire extinguisher technician should be checking and testing every aspect of the device.
To clear the air about how often fire extinguisher testing should take place, we have some helpful information for you, but before we get into it there are some other inspections that happen more frequently.
Monthly Checks
Monthly inspections need to be carried out by your fire warden or marshal every month. These inspections are just to make sure the extinguisher has not been knocked or tampered with and the pressure gauge (if it has one) is still in the green.
Yearly Servicing
Fire extinguishers require an annual inspection from a competent person to British Standard 5306 Part 3. Kind of similar to your car needing an oil change except that fire extinguisher servicing is a legal requirement and the penalties are severe.
Now To The Testing
As a rough guide, extinguishers should be discharge tested every 5 years for water, foam and powder and 10 years for CO2. Sometimes known as an extended service or, for CO2, an overhaul service. The test makes sure they actually work and are in good condition internally.
Again the tests have to be carried out by a professional.
With water and foam, they can be refilled on site. Powder will be too messy for this and CO2 extinguishers require specialist hydraulic testing in a workshop. The technician will usually exchange these for ones that have been factory tested rather than discharge in-situ.
We tend to replace extinguishers for brand new ones as our price for new products is usually less than the price to refill or test. Plus, as that extinguisher is already 5 years old, it is possible to pay for the test and refill this year and for it to fail the service and need replacing next year.