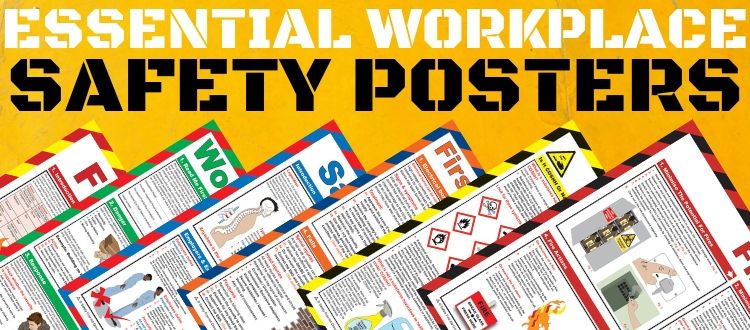 When it comes to employee safety, workplace safety posters have a very important role to play. This remains the case regardless of the type of workplace, and so having the correct posters displayed will ensure that both employers and employees are aware of everything they need to know about Health and Safety law. This includes essential information regarding emergency procedures, the prevention of accidents and injuries, and more.
Do I Need Workplace Safety Posters?
To answer this question, it would be appropriate to suggest that displaying workplace safety posters should be high up on any employer's priority list. This is because they can be an incredibly important and useful tool for the prevention of accidents, and cover all of the essential information that your employees and visitors to your premises need to be aware of.
However, just bear in mind that workplace safety posters should never be classed as a replacement for essential health and safety training. Instead, they should be seen as an accompaniment. These two forms of employee training go hand in hand to serve as the perfect reminder of procedure – ensuring that employees are kept safe and informed at all times.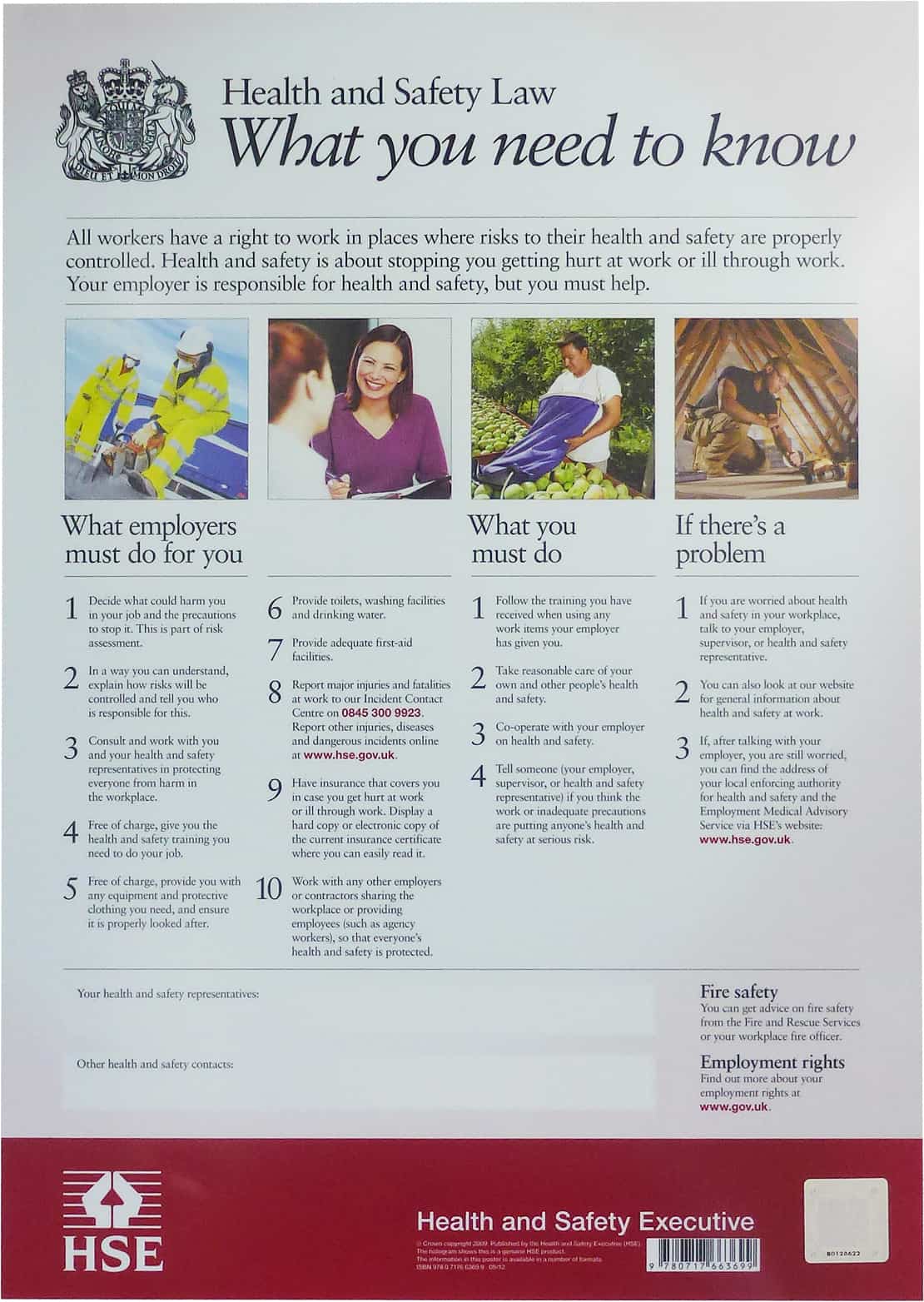 What is also important to remember is that it's actually a legal requirement to have the HSE Health & Safety Law Poster displayed within EVERY workplace. An updated and simplified version was introduced back in 2009, with the new poster needing to be displayed by April 2014. So, if you find that you don't have one displayed at all, or have the older version in your workplace, it's absolutely essential that you get it replaced as quickly as possible.
Where Should I Put My Workplace Safety Posters?
Workplace safety posters should be clearly displayed as close to potential risks as possible so that they can be easily spotted by any employees or visitors to your premises. For example, first aid posters should be placed by your first aid kit so that the correct care can be given as soon as possible. Similarly, COSHH posters should be placed close by to any hazardous chemicals or materials to remind everyone how to store, handle, and use such substances.
Final Thoughts
Well, that concludes our guide to essential safety posters for the workplace! By now, you should be totally aware of just how important it is to have the correct posters displayed, and how crucial they are in the workplace no matter if it's an office, construction site, or otherwise.
With various options at your disposal, you'll soon be well on your way to successfully reminding your staff of their responsibilities regarding any health and safety procedures in the workplace. At the same time, your employees will be made aware of what needs to be done by their employer to ensure a safe environment for all. Here are just some of the posters that are available to choose from:
Fire Safety
Health & Safety at Work
Safe Manual Handling
First Aid for Burns
First Aid for Construction Sites