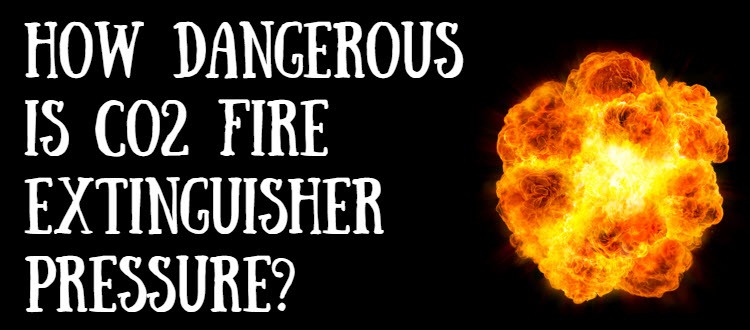 CO2 fire extinguishers are a familiar sight in our offices, hotels and shops, but with so much gas held under pressure, how safe are these extinguishers?
Carbon dioxide fire extinguishers, usually known as CO2 fire extinguishers, are a highly effective extinguisher for use on fires involving electrical equipment. CO2 cylinders have a distinctive 'horn', which acts as a diffuser to ensure the gas is directed precisely where you need it.
How Does A CO2 Fire Extinguisher Contain So Much Gas?
CO2 gas is held in the fire extinguisher under pressure, normally around 55 bars at room temperature. By comparison, pressure cookers operate at 1 bar of pressure, modern car tyres are usually inflated to a maximum of 2.5 bars, whilst airliner tyres are inflated at up to 14 bars.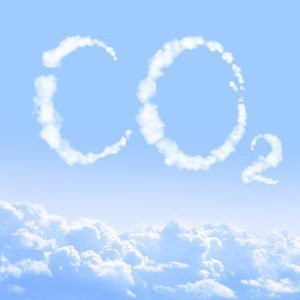 At a pressure of 55bars, around two-thirds of a carbon dioxide fire extinguisher's contents are in a liquid state, with a gaseous top layer. The fire extinguisher is sealed by a sophisticated valve mechanism to maintain the required pressure, which is indicated by a pressure gauge on the valve body. CO2 is only released when the safety pin or clip is removed, and the fire extinguisher handles are squeezed together.
Why Does CO2 Gas Release As A White Cloud?
When the valve is opened, the highly compressed carbon monoxide, normally held in a semi-liquid state under pressure in the fire extinguisher body, is rapidly released. As the gas changes into a gaseous state, it freezes moisture present in the air, forming a white cloud of gas and frozen water that eliminates oxygen from the fire, starving it of fuel. The area around the fire is also rapidly cooled, preventing further damage to equipment by residual heat.
After release, the gas itself simply disperses naturally into the atmosphere leaving no sticky mess, powder or other residues.
How Dangerous Is CO2 Gas?
Carbon dioxide is not in itself a dangerous gas. In fact, it is the key to human respiration, as it is the build-up of CO2 in the lungs that regulates breathing, not a lack of oxygen. (That's why breathing into a paper bag if you hyperventilate helps to regulate your breathing.) However, after using a carbon dioxide extinguisher, you should always vacate the area and ventilate it as soon as it is safe to do so.
The gas held under pressure in a CO2 fire extinguisher is in a stable state so long as the pressure is maintained. Should that pressure drop, due to a leaky or damaged valve, all that will happen is that the CO2 will simply turn to a gas and 'hiss' away harmlessly. A regular visual inspection schedule should ensure that you spot any damage in time to repair or replace your CO2 fire extinguisher before any leaks occur.
Why All CO2 Fire Extinguisher Horns Are Not Equal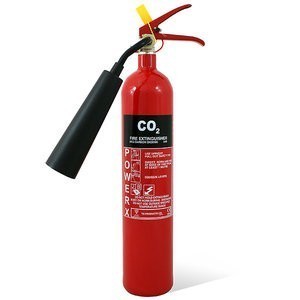 The unusual feature of CO2 fire extinguishers is their diffuser horn, which funnels the gas so effectively. Since the horn is the first point of contact for the escaping gas, they cool extremely rapidly. On some models, touching a CO2 extinguisher horn during use can result in a severe frost burn (frostbite), so always look for a fire extinguisher with a 'frost-free' horn. These are insulated so that if you do accidentally touch them, your skin will not get frozen.
To fully protect yourself and others, only ever discharge a carbon dioxide fire extinguisher by holding the extinguisher (not the horn) and pointing the horn away from your body. NEVER look into a CO2 fire extinguisher horn; when the extinguisher is working, you will see and hear the gas escape in a cold, white cloud.
Refilling A CO2 Extinguisher
CO2 fire extinguishers should only be refilled and repressurised by authorised companies. This can prove rather expensive for the standard sizes of handheld CO2 fire extinguishers, and it may prove more cost-effective to buy a new one and scrap the old one for parts and recycling.