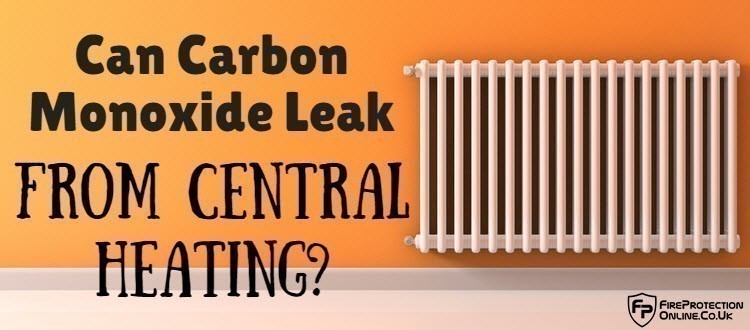 It's that time of year when the shorts and sandals get put away, and we begin to eye up our big winter coats. The days are getting shorter, colder, and wetter, and the garden is losing its vibrant colours. It won't be long until the heating goes on, assuming you haven't put it on already.
We rely on our boiler and radiators to keep us warm as we hibernate in front of the TV. But you may be unaware that any gas appliance can leak carbon monoxide. That means your boiler, oven, and cooker could all be potential risks.
How can you detect carbon monoxide?
You can't just simply notice it, which means you can inhale it without knowing. It's often called the silent killer because it is colourless, odourless, and tasteless.
Having a carbon monoxide alarm fitted gives you the best chance of early detection.
It will warn you before the gas levels reach a dangerous level, keeping you and your family safe. They fit onto either a wall and you should make sure to have at least one at home. Putting one in the area where your family sleep is best, as that is when you are most vulnerable.
You would also benefit from putting one near appliances which could be a source. This will allow you early warning, so you can act.
How can you prevent carbon monoxide leaks?
It's good to have a carbon monoxide alarm, but you should still continue to have regular servicing. Making sure your gas appliances are well maintained and serviced by a professional will help prevent such a thing. And ensure you get any new appliance fitted by a trained professional.
The most common source of carbon monoxide is when they have not been correctly fitted or serviced.
But just because you look after your equipment doesn't mean you shouldn't have a carbon monoxide alarm. Unforeseen things can happen, which could cause a leak or blockage to occur.
Also, carbon monoxide can seep through walls, so a leak in a neighbour's home could affect you. That's why it's so important to have a carbon monoxide alarm regardless.
What is carbon monoxide poisoning?
Carbon monoxide poisoning isn't obvious and often goes misdiagnosed as the flu or a virus.
Common symptoms include headaches, nausea, dizziness, breathlessness, and a loss of consciousness. On average, it causes over 200 hospital admissions a year and around 40 deaths.
This is because when you breathe it in, it begins to replace the oxygen in your blood. A lack of oxygen can then cause damage to your body's cells and tissues.
So if you suspect you've been exposed to carbon monoxide, it's best to seek medical advice right away.
This is why early detection to the presence of carbon monoxide in your home is important. And this is where having carbon monoxide alarms fitted in your home can help protect everyone.
Should the alarm ever alert you, turn off your gas appliances and open your doors and windows. Then ensure you get your equipment inspected by a trusted professional.