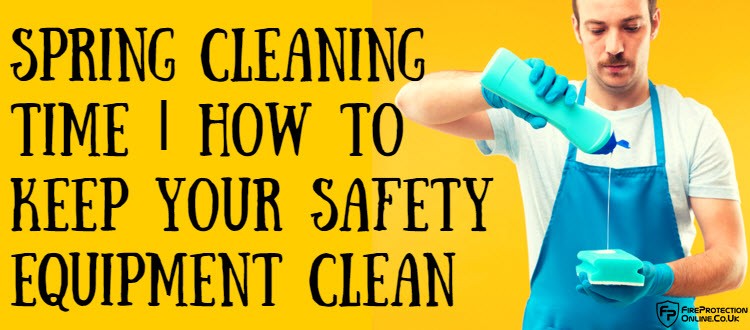 Leaves have finally started to appear on the trees again and the fields are full of lambs. That's when we know winter is wrapped up and spring has sprung. And we all know what that means…
Spring cleaning.
Love it or loathe it, it's also a good time to clean and maintain fire safety equipment too. Dirt and dust can have a negative impact, and even prevent equipment you depend upon from working correctly.
Therefore, it is important not only to clean them but also to keep them clean. That way, you are sure that you can rely on them should you ever need them.
Here are a few ways you can keep your fire safety equipment clean.
Cover Up Equipment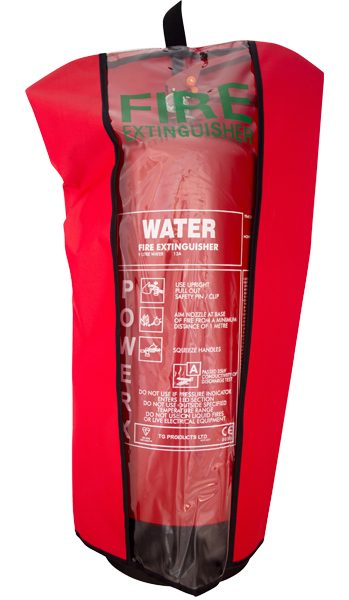 Please, don't just take that to mean you chuck an old blanket over and that's it. When you cover up fire safety equipment, it needs to still be easily identifiable and there should not be a delay in access to it.
A proper extinguisher cover will be red, and also have a clear plastic 'window' which allows you to see what the extinguisher is. That means the extinguisher is quick to spot and easy to identify without any faff.
Velcro fastening means in an emergency you can just pull it off the extinguisher to use it.
With a cover, extinguishers remain clean and dry, and it helps to prevent damage. But a cover will also help to reduce the likelihood of it getting tampered with. And when the cover isn't fitted correctly, or at all, you know instantly someone's been playing with it.
Covers are also available for fire hose reels, and cabinets are another way of helping to maintain the condition of your equipment.
Check And Clean Alarms
The fire extinguisher is something you may use after becoming aware of a fire. But a smoke alarm will tell you about it. So you need to look after and keep them clean too.
With an Air Duster, you can clean the inside, rather than just wiping the outside with a dry cloth. Dust, dirt, cobwebs, and other contaminants inside can prevent the proper function of a smoke alarm or detector.
The aerosol full of air will blow out anything lurking inside which isn't supposed to be there.
And when doing that, it's also a good opportunity to test if it is functioning correctly. You can press the test/hush button to check the electronics and battery are working correctly.
But if you wanted, you could also purchase a smoke detector tester. This will blow safe and synthetic smoke into the chamber, which should activate the alarm if working correctly.
Servicing And Maintaining
Not only is it necessary to have your fire extinguishers serviced, but it also gives you peace of mind.
Fingers crossed, you'll never have to use one. But it's reassuring to know you can depend upon it should it ever be needed. The engineer will check the health of the extinguisher cylinder and the contents inside.
With most extinguishers, it is also essential to have the contents refilled to ensure it will work. And if the extinguisher gets used, even if only partially, it's important to refill or replace it immediately. That way, you'll always have an extinguisher to hand which you can rely upon.
But doing a quick visual check yourself every week gives reassurance that it is fully charged and operable. And it allows you to be more reactive if something is wrong.