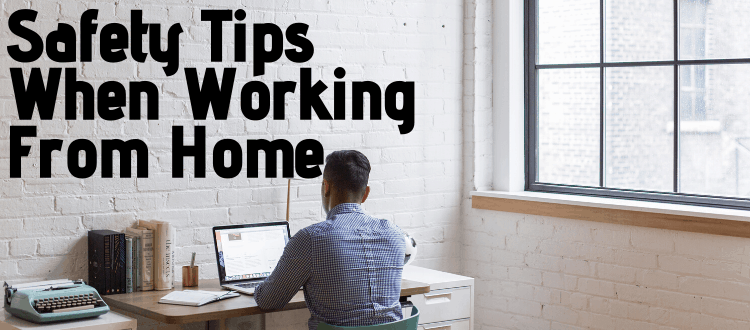 With millions of people across the country working from home, and numbers likely to increase in the future, it's vitally important you do everything you can to make it as safe as possible. Not only is this because you'll be spending a lot of your time there, or because you should do everything you can to protect your family, but also because it's your place of work.
The onus of ensuring those working from home are safe falls to the employer as they have the same health and safety responsibilities for home workers as for any other workers. And this is the case whether it's a permanent or temporary arrangement.
Ideally, risk assessments of the work activities would be carried out to ensure employees and employers are aware of the risks with appropriate equipment and procedures in place to reduce the hazards.
Fire Safety
Although this depends on the specifics of the job, the majority of risks which are present in your standard office are also present in most homes. With paperwork and electrical equipment present you're likely to need Class A and Electrical fire coverage, but conversely, who wants a 6-litre water extinguisher and 2kg CO2 extinguisher by their desk at home?
For some using large amounts of equipment from home, this may end up being the correct level of coverage. However, with the vast majority of homes featuring circuit breakers, this means if electrical equipment did catch fire, then the electricity would immediately be removed. Therefore, you could only need Class A coverage, so a 2-litre foam fire extinguisher is likely to be plenty.
However, it's also worth considering a Lith-Ex fire extinguisher as it is the only safe way of tackling a fire involving your laptop or phone because of the lithium-ion batteries inside. And don't forget a fire blanket for the fire risk when preparing lunchtime treats in the kitchen.
It's essential that you also have equipment for the early detection of fire and raising the alarm. The home is unlikely to require a fire alarm system, but it will need smoke and heat alarms. Battery-powered, interconnectable alarms are the best choice as they're easy to install but will alert the entire home to a potential fire at the same time.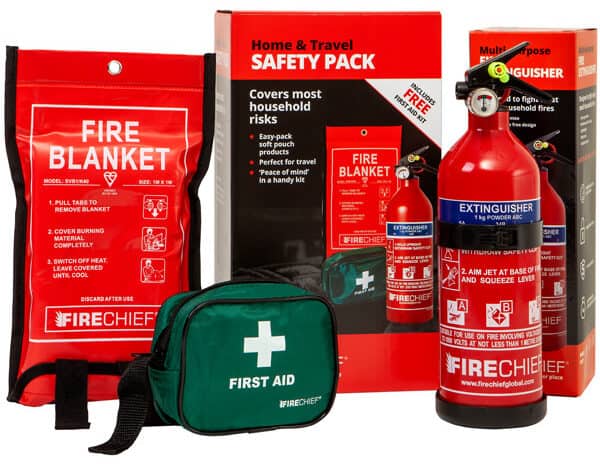 However, you must consult your insurance company on this as they may have specific requirements and stipulate the equipment they require you to have.
First Aid
In 2019, first aid regulations were altered to accommodate the change in working environments and habits. Out of this came the introduction of personal first aid kits which should be given to lone workers so they can treat minor injuries themselves, including those working from home. They include everything you are likely to need, such as a guidance leaflet, dressing, bandage, plasters, foil blanket, face shield, scissors, sterile wipes and nitrile gloves.
However, for those who travel for work, then the vehicle first aid kit should also be provided and kept in their car in case of an emergency.
While not essential, it may prove helpful for home workers to receive basic first aid training too.
Other Things To Consider
Fire and first aid are only two aspects of providing a healthy work environment for those working from home. Any equipment provided by an employer, including electrical, is their responsibility to ensure is regularly maintained and inspected.
Some of the other most common hazards to consider include:
display screen equipment (DSE)
slips, trips and falls
stress
manual handling
driving for work
hazardous substances and materials
carbon monoxide poisoning