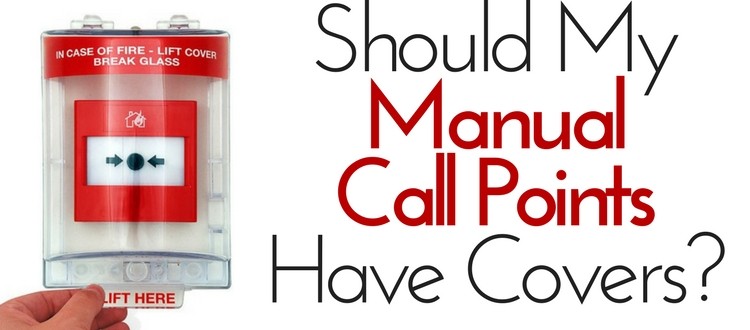 When you have a fire alarm system in place, accidental and malicious false alarms can be a regular occurrence in some buildings because the manual call points are the most vulnerable part. However, with manual call point covers (AKA call point stoppers), fire alarm systems are given some protection.
Located on the wall at an average arm height and coloured bright red, they're hard to miss so they're easy to find in an emergency. But for some people, it makes them irresistible to tamper with or play a prank.
Being at that height means the manual call points are prone to knocks, whether it's from a passing elbow, someone putting a rucksack on their back, or simply being hit by a vacuum cleaner.
It is these considerations which have led the British Standards Institute (BSI) to make a revision.
The New Recommendation
Updates to the BS5839-1:2017 now state that all manual call points should be fitted with a protective cover which is moved to gain access to the frangible elements. These should particularly be in places in vulnerable areas which are prone to false activations.
Public buildings such as schools, hospitals and museums are places where these are especially useful. With a large footfall and people who may not actually want to be there, covers are specifically designed to prevent false alarms however they're caused.
While some need to be installed at the same time as the call point, call point stoppers which can be retrofitted are also available, which is helpful for those now needing to install them on existing systems.
The benefit is that they have little impact on the time it takes someone to find a call point or on their ability to activate it. You just have to lift the clear cover and use it as normal.
Manual call point stoppers are also available with an integrated alarm which provides a further deterrent to those maliciously activating the alarm, as it will sound as soon as the cover is lifted, and give them away.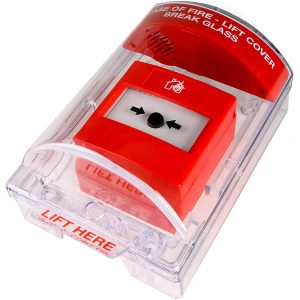 Why We Need To Stop False Alarms
For an office or work area fitted with a fire alarm system, false alarms are likely to be an uncommon occurrence where it isn't a major problem. But in public spaces, these require the quick evacuation of hundreds of people, which can cause mass panic.
It is also a major issue for our fire services, as these locations generally have fire alarm systems which directly alert their local fire station. During 2015/2016, the Fire and Rescue Service attended 214,100 fire false alarms in England.
This represents 40% of their total attendances during the year.
Although the trend is following a slow decline in the number of year-on-year false alarms, the revision of this British Standard will hopefully help to further reduce that number.
Fitting a call point stopper is easy to do yourself, simply requiring a few drilled holes and screws so it then sits over the existing manual call point.