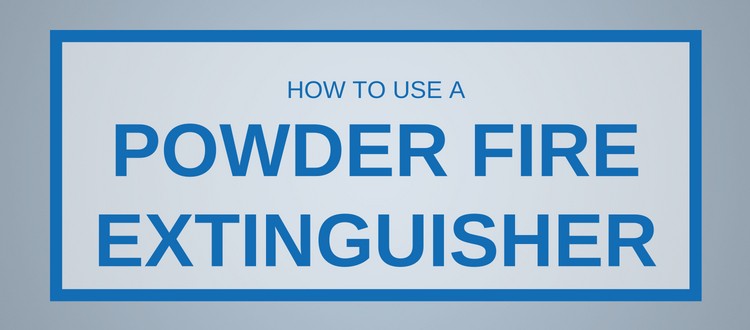 A powder fire extinguisher is the most versatile extinguisher around. Because it is multi-purpose, it has earned the name ABC Dry Powder fire extinguisher because it is safe to use on Class A, B and C fires.
In fact, a powder fire extinguisher can even be used on electrical fires, but because of the residue it leaves, a CO2 extinguisher is the better choice. However, it is the ideal choice of flammable liquids and gases.
Specialised powder fire extinguishers, such as L2 powders, are also available to tackle Class D fires involving flammable metals, such as sodium, magnesium, and aluminium.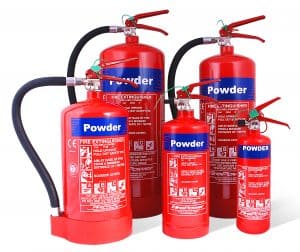 Whichever type of fire you're about to use the powder fire extinguisher on, you must first check that the extinguisher is safe to use. Make sure it is fully charged by looking at the gauge, and ensure the safety pin is not damaged.
Most importantly, make sure you can still safely exit if your attempts to put out a fire are unsuccessful. And before using on any electrical equipment, first switch off the current if it safe to do so.
How To Use A Powder Fire Extinguisher
With the powder extinguisher on the ground a safe distance from the fire, remove the safety pin and break the tamper seal.
Aim the hose at the base of the fire with one hand. Don't aim for the flames, but instead for the base moving the jet across the area of the fire to smother it of oxygen.
Holding the lever in your other hand, you then start to slowly squeeze this to discharge the powder. As the fire starts to die down, you can then start to move closer.
Using the entire contents of the powder fire extinguisher, make sure the fire is fully extinguished to cool down the area to prevent it from re-igniting.