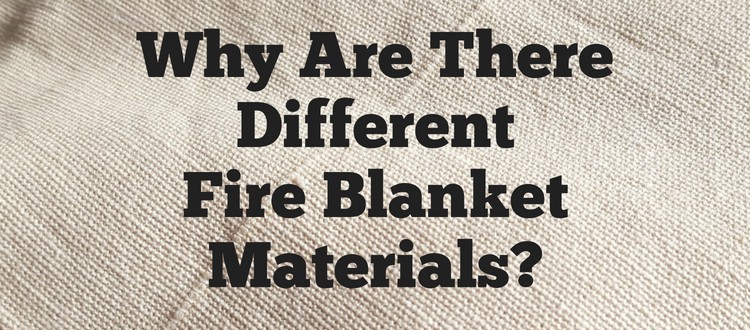 There are many ways to keep safe during a fire. Using a fire extinguisher is an obvious choice, but there are other firefighting options available, like a fire blanket. Grabbing any blanket at hand to put out a small fire could make matters worse, due to the flammable material. However, by using a fire blanket designed to suppress fire, you may be able to put the fire out or use the blanket to escape to safety.
What Is A Fire Blanket?
A large fire blanket is an effective, easy, and quick way to suppress small fires which occur in the home or workplace. A fire blanket is made to specific safety standards that the European Union and British governments require. Blankets are tested to comply with BS EN 1869:2019 standards with a BSi Kitemark and BAFE rating (British Approvals for Fire Equipment). Some companies offer BS6575 which is a government-approved option, but it was succeeded by the more current BS EN 1869 regulation in 1997, and then updated in 2019.
The difference between a fire blanket and regular blanket is the design. It is tested to withstand common fires at high heat. It is built to take the oxygen out of a fire and ensure it is put out before it can become an even larger disaster.
When in a fire larger than the blanket can handle, a fire blanket may be a way to escape without getting burnt. It is not something to use for long as a way to be safe from fire, but it would help to prevent burns when making a quick move to an exit.
What Are The Different Types?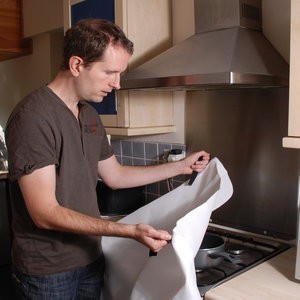 A number of types of fire blankets are available to you. The Pod, for example, is a durable single piece in red or white. It comes in two container sizes based on the size you need. Another option is the Clam which is in a clamshell style fire protective case, with a tamper-evident feature to ensure the blanket has not been harmed or removed on previous occasions. Two blanket sizes are available.
When cost is an issue there are certainly more economical choices. The economy fire blanket offers a polythene pack with the standard blanket only in a tamper-evident design.
Savex provides another economical choice with a PVC back to safely keep the blanket in until use. It is certified as are all the other blankets above. The packaging contains the standard blanket size which is 1m x 1m.
Other packages like those above or the Flat Pack Fire Blanket come in 1.2m x 1.2m x 1.2m and 1.8m x 1.8m x 1.8m sizes. The Flat Pack has two sizes within the PVC container, which is made of industrial grade PVC.
While many will come in a package to ensure protection and ease location, it is also possible to look at other mats without protective covering. For example, the brazing mat is used for plumbing and brazing applications. It is suitable for use against brazing gases which may catch fire and create a higher temperature fire. Its size is 300mm x 300mm.
A flame retardant dust sheet for working in public areas is washable, Proban treated and woven cotton.
With various types of fire safety blankets and flame retardant options, it is best to compare prices based on the type of fire risks at your business. For the home a single pack fire blanket material might work best for easy storage and quick use.