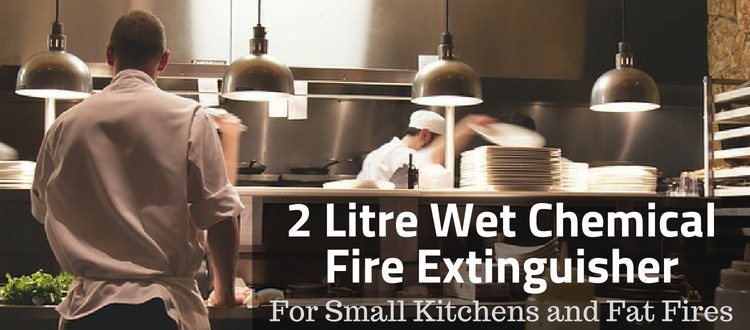 In order to keep your employees and customers safe you should have some kind of fire extinguisher at the ready in case of emergencies. However, this should not be done as a box-ticking exercise. You need to ensure you have the right kind of extinguisher and that it is appropriate for your needs. A good example of this is a wet chemical extinguisher, ideal for cooking oil fires where you cannot use water.
Serious danger
Handled correctly deep fat fryers can result in some of the great treats that people love during a weekend. However accidents can happen (7000 injuries recorded last year, not including deaths) and the combination of fat, oil and very high heat is potentially very dangerous if not properly handled.
The natural reaction of most people is to attempt to put out the fire with water. It is vital that you and anyone you work with know that you NEVER do this as this will result in an eruption and can cause serious injuries and deaths.
Safety tips when using deep fat fryers
Don't try to remove the pan from the heat if it catches fire.
Don't lean over the cooker to turn off the heat. If you can, find the master control and shut off the power.
It cannot be emphasised enough- DO NOT USE WATER TO PUT IT OUT!
Only use chemical fire extinguishers on chip pan and other deep fat fryers.
When using the extinguisher empty it out completely on the fire. Even if it looks like the fire has been put out this will prevent the risk of the fire reigniting.
Dial 999 as soon as possible.
How do wet chemical extinguishers work?
Wet chemical extinguishers are the most recent forms of extinguisher, so much so that they needed their own classification (Class F) and their own British standard (BS 7937).
In simple terms, the extinguisher discharges a layer of soap-like substance. This is designed to form a barrier that prevents the fire from spreading. The applicator used on the products has been designed so you can stand a reasonable distance away from the fire.
Suitable For
Class F- Cooking oils and fat (NEVER use water to put out a cooking oil or fat fire as this will make it much worse!)
Class A- Wood, paper, cloth
Class B- Flammable liquids (Again you should not use water against these)
Getting the right one
Usually wet chemical extinguishers are too big and not cost effective if you have a small catering business, cafe or even use fryers in the home, but the 2 litre wet chemical extinguisher is ideal as it is light, portable and very well priced compared to the bigger models. It has been manufactured for the UK market and fully conforms to the British standards.
Cooking fat fires are a serious problem and we want to make sure that you have the right equipment to fight them.