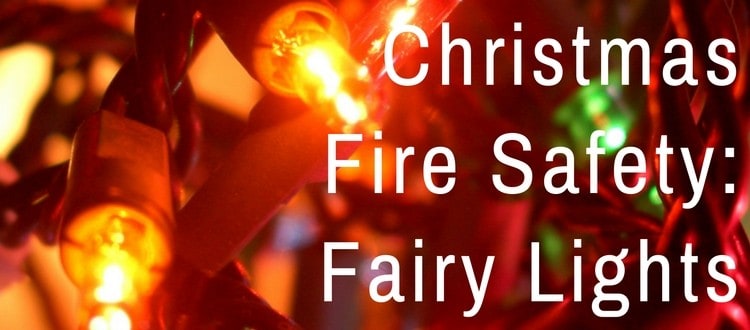 For many people, nothing makes you feel more Christmassy than seeing houses all lit up with festive lights. But a common worry is whether or not fairy lights are a fire risk.
As with anything connected to electricity, they need to be treated with respect and a dose of common sense. But by no means does that mean you have to be a killjoy either.
It is possible to safely create your own Blackpool illuminations.
Injuries and deaths from accidental fires do tend to peak around December. And footage used by a Government campaign highlights just how quickly the celebrations can go up in smoke.
The one-minute video counts the seconds it takes for a faulty fairy light to spark a fire which takes hold of a whole room. However, don't let this cause you to rethink putting up the tree and covering it in lights.
Instead, use this as a reminder to ensure you enjoy the festivities safely. Here are a few tips:
Low Voltage, Low Risk
Older 240v mains fairy lights are dangerous when they become damaged. Not only can a blown bulb cause electrocution, but it can also cause other bulbs to become very hot with the increased voltage.
Therefore, it's really important to change blown bulbs quickly, and with the power off.
And because they can get very hot, they are a fire hazard when placed in close proximity to combustible materials, such as trees. This is especially the case with real trees as they dry out. And as such, these lights are not recommended.
Luckily, low voltage LED lights are now leading the way. We recommend you only use LED fairy lights for indoor use.
Because these operate at a lower voltage, they remain cool to the touch. And because the bulbs have no filaments, they're far more durable and less likely to break.
LEDs have a long life expectancy, will save you up to 90% on energy costs, and are a much better product for decorations. They're safe to have around Christmas trees, fabrics and children. Plus, they're not only safer but more fun too as there's far more choice available.
Cables And Wires
The only downside of LED lights is that the transformer itself can get warm. To prevent this from becoming a fire hazard, simply ensure air can circulate around it and keep it away from carpets and furnishings.
Some LED lights also use connectable systems. This allows you to connect multiple sets of lights together. This reduces the number of sockets you use and also means fewer wires trailing all over the place.
Cables themselves are a trip hazard, so be careful where you place them. However, you should also avoid hiding them under carpets as this can cause them to wear quickly without you knowing.
Make sure you also take care to not overload sockets too. So keep an eye on the amps available and avoid going over that amount.
When you leave the house or go to sleep, turn the lights off. Not only is it stopping you from wasting electricity which no-one is benefiting from, but it allows transformers the chance to cool down.
And when installing lights outside, consider using an RCD (Residual Current Device) which will automatically switch off lights if there is a fault.
Simple Checks To Make
When unpacking the lights from the tangled mess in the cupboard or attic, ensure you look for signs of damage before putting them up. If they are damaged, avoid using them and take care to recycle them responsibly.
And when looking to buy new lights, it's worth making sure that they conform to British Standard EN 60598. That way, you know they meet a high standard of quality and have been tested accordingly.
With an increase of fire risks in your home, it is also worth checking that all your smoke alarms are working correctly. If they're not, make sure you either replace them, or the batteries, straight away.
Particularly with optical smoke alarms, you'll be alerted in the early stages of a smouldering fire. That's ideal for any Christmas decorations which could be set alight or when accidentally burning the turkey.
Also, have a plan for what your family will do in the event of a fire. A fire blanket in the kitchen and a small extinguisher will help you tackle a small fire to prevent it getting out of control.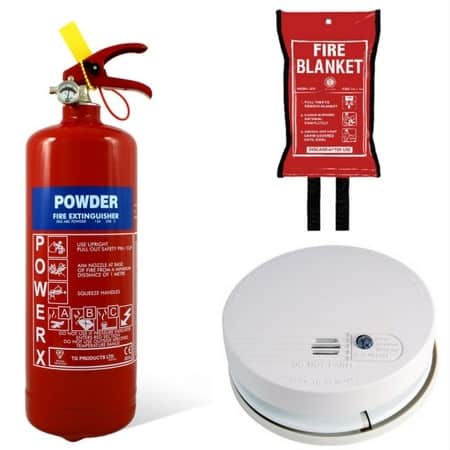 Just ensure everyone gets out of the house right away and call the emergency services. Once out, stay out until the fire service arrives and makes it safe.
By following these few simple tips, not only can you limit the risks of fire as much as practically possible, you can also make the neighbours jealous of your impressive display with Christmas fire safety.