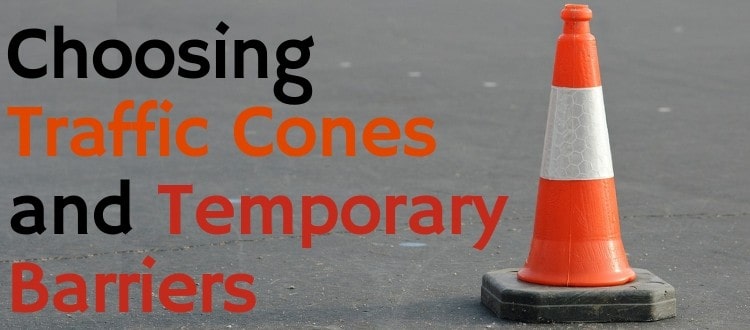 Whether you're looking for traffic cones to use on a public highway or need to create a temporary barrier to prevent unauthorised access, you need an easy option. These need to be efficient to store when they're not in use as well as being quick and effortless to place where needed.
So when it comes to choosing what is fit for purpose and your specific requirements, these are just a few of the things you need to consider.
Traffic Cones
It's important that a traffic cone is robust and sturdy to withstand the tough demands of being on site with vehicles, and you need to ensure they don't topple over even in the slightest breeze. As such, traffic cones with one-piece construction are often the best choice when they have a weighted base.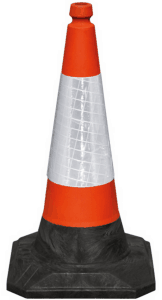 Designed to stack efficiently on top of each other for ease of storage, they generally always have a 360° handgrip at the top which makes the road cones easy to lift, carry and position.
Any traffic cone you use should be fully-compliant with EN13422 which ensures the cone is highly-visible with a reflective strip as well as the orange colour. They're also often used with flashing hazard lamps to ensure they're visible even in the dark of night.
First used on UK roads over sixty years ago when the M6 motorway opened, they've been used ever since for road works and other situations requiring traffic redirection, a warning of hazards and dangers, and halting traffic flow. Now available in differing colours for a variety of purposes, various sizes are also available with a height of 50cm, 75cm and 1 metre.
Of course, they're not just used on the roads and pavements. They're often used by private companies who may find themselves working on the side of the road, in car parks, and in premises open to the public, and can even be found in many student flats.
The JSP Roadhog traffic cones are the market leaders, ticking all of the boxes, and are made from recycled plastic bottles.
Temporary Barriers
A temporary barrier system is easily dismantled and assembled, meaning they can be erected quickly and often require minimal storage space. These are often used to cordon off a hazard, restrict access to an area, help manage a crowd or to create an efficient queue, and are suitable for use indoors and out.
There are different ways of doing this. With steel fencing pins knocked into the ground, you can hang barrier tape or orange mesh barrier fencing for use outside. Expanding barriers are a popular option because they're easy to stretch out to the required length, sturdy, and easy to store.
However, an increasingly popular choice are barrier post systems where lightweight and highly visible posts are inserted into sturdy bases with a plastic chain connecting them to create the barrier. These are a cost-effective solution which can be used anywhere, are lightweight and simple to deploy and can be moved into place within minutes.
Whichever type of temporary barrier you choose, they're commonly used on building sites, warehouses, receptions, hospitals, schools and car parks.